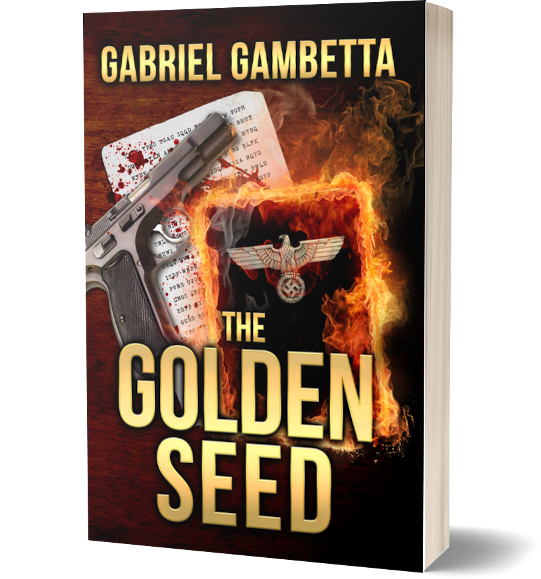 "Loved its fast pace, its well thought out narrative, the twists and turns…"
★★★★★
"Entertaining page turner"
★★★★☆
"Great read, with a clever plot"
★★★★★
"Really enjoyed it! Once I started I read it straight through"
★★★★★
"Think Dan Brown meets Jeff Abbott"
★★★★★
"A very compelling read"
★★★★☆
"I especially enjoyed the plot twists towards the end of the story"
★★★★★
Can you stand up to a powerful organization without becoming its unwitting pawn?
After the murder of his elderly mentor, Martin receives a cryptic message that puts him in the sights of a secretive organization thirsty for power.
Falsely accused by the police, and hunted by a murderous Neo-Nazi, Martin and his mentor's great-niece follow a trail which leads them to Golden Seed, the crucial final operation of a crumbling Third Reich.
While desperately fighting for survival, they discover that no one is who they seem to be, and become entangled in a complex conspiracy of intrigue, betrayal and lies, behind which hides the sinister secret of Golden Seed.